Meet our Mascots, Fred and Ethel
Our beautiful and majestic swans, Fred and Ethel, are the official mascots of Sweet Valley Cottages. Swans signify beauty, grace, wisdom and purity all over the world. Stress will melt away as you enjoy the tranquility and sacred space they offer. Come see it for yourself and experience an ambience that cannot be truly described by words. "Watching Fred and Ethel swimming on the lake felt like something out of a movie" – The McKillip Family
Marty Brieling
Marty serves as our Property Manager and oversees the daily operations of both Sweet Valley Cottages and our neighboring mobile home community. Marty and his wife settled in Sweet Valley after seeking a more tranquil home outside of the city. He brings a wealth of knowledge and experience to ensure that your stay is stress free and relaxing. Marty is available to greet our guests and answer any questions. He is on call to assist with any issues that may arise during your stay.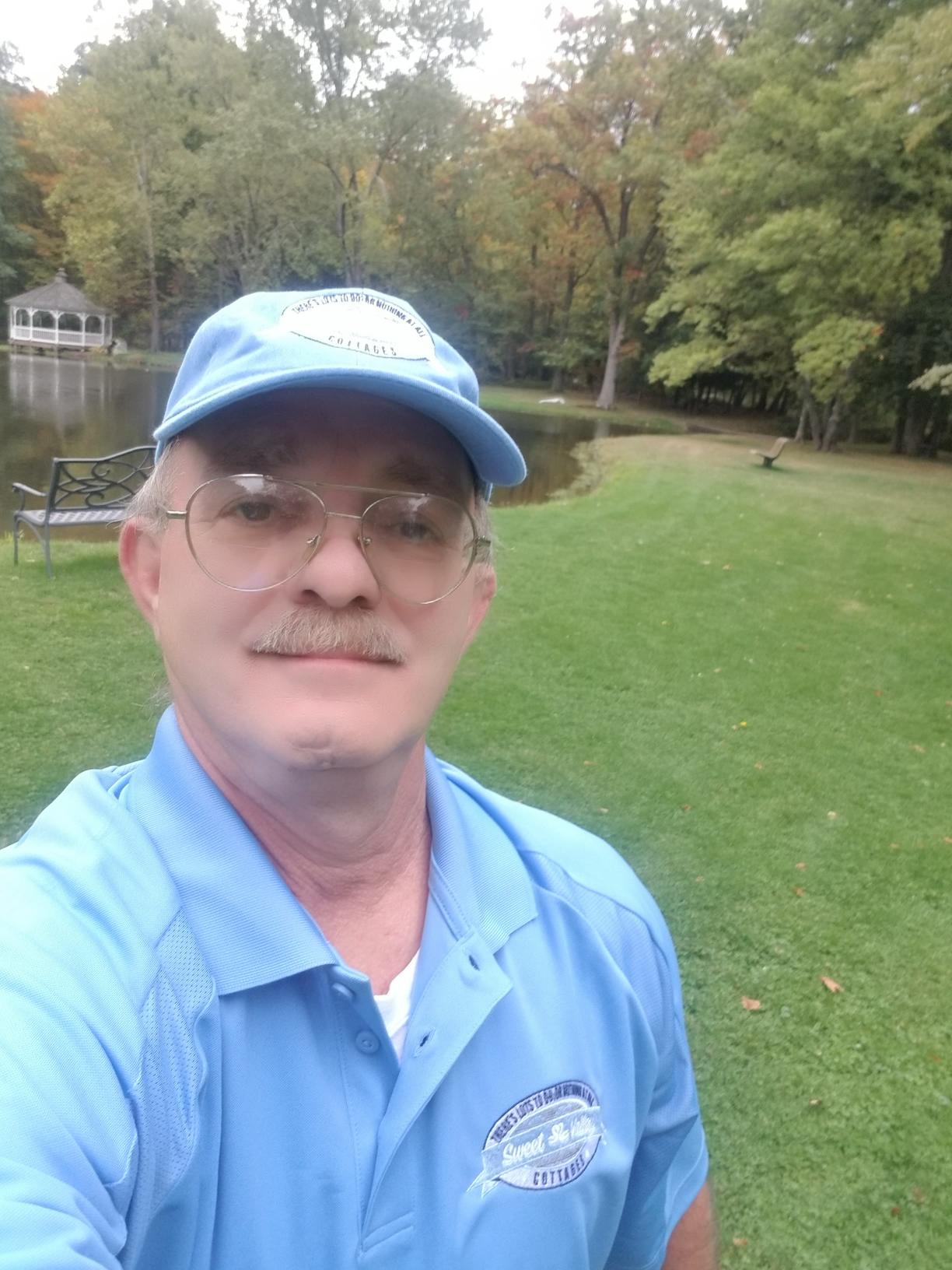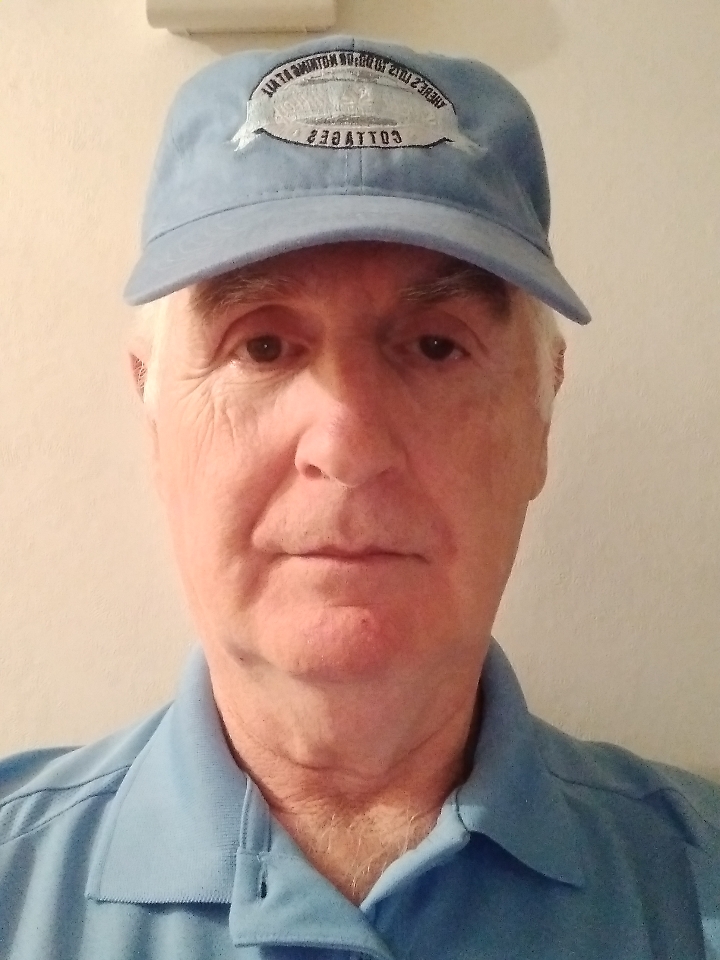 Bob Martin
Bob is a long-standing resident of the Sweet Valley community. He enjoys all things outdoors, and you may see him on his tractor or working on the property during your stay. His goal is to maintain our lovely grounds for all to enjoy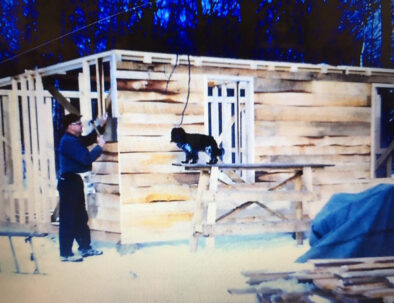 Away from it all, but close to everything.
While Great Grandpa Fred Updyke was farming strawberries on his beautiful farm in Sweet Valley, Pennsylvania in the early 1960's, he always envisioned others enjoying his beautiful country oasis.
Timbering his own trees, he hand-built five charming cottages next to a big, serene pond, perfect for families. Each includes a kitchen, two bedrooms and its own bath. The dog helping him out was Tony, nicknamed "snagged" in the photo.